RTL ZX
Machining range: Up to 323mm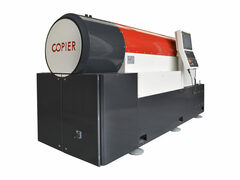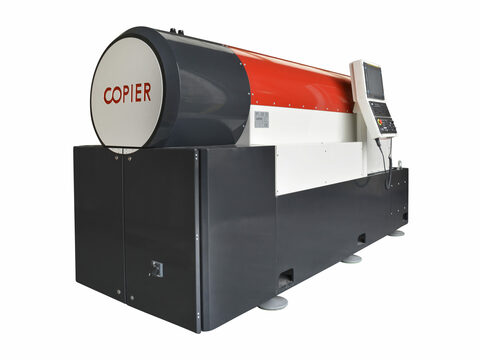 RTL ZX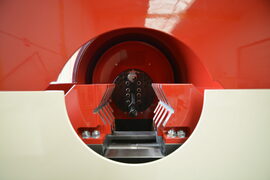 RTL ZX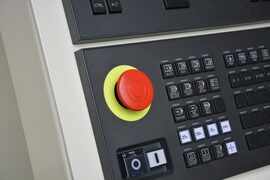 RTL ZX

RTL ZX

RTL ZX
Pipe beveling, chamfering, turning, counter boring, threading, cut grooving, and milling with RTL ZX
The Copier RTL ZX is a multifunctional CNC-controlled machine. Different from traditional end working machines, the workpiece is fixed while the machine's tool is rotating. The machine's tooling is attached to facing heads on 2 moving axes. These tooling on the Z- and X-axis can move very precisely by the CNC controls.

Compared to the RTL Z machines, the RTL ZX offers a considerable advantage concerning the lifecycle costs: this machine uses standard cutting inserts inside the insert carriers instead of customary, expensive, pre-set tools. Also, it can be equipped with pre-set program sheets. Furthermore, the machine can be used for many applications such as beveling, chamfering, facing, threading, tapping, deburring, cut grooving, drilling, and centering. The durable and solid design ensures a long product life span with low maintenance.
The RTL ZX is easy to operate, provides high-quality results continuously, and it has a fast and very accurate cycle time. The machine can be customized to meet specific production requirements, can also be integrated into an automated production line, and can be upgraded with manual, pneumatic, or hydraulic clamping devices.